On December 12, U.S. President Elect Donald Trump took to Twitter to rail against Lockheed Martin for the perceived waste of its next-gen fighter jet program. In his tweet, Trump said:
The F-35 program and cost is out of control. Billions of dollars can and will be saved on military (and other) purchases after January 20th.

— Donald J. Trump (@realDonaldTrump) December 12, 2016
News of the tweet consumed CNBC and other news outlets for much of the day, and Lockheed's stock tumbled in the immediate aftermath of the comments before rallying to close down 2.5% on the day.

Trump's comments on the program's cost were made within the context of the government spending that his campaign promised to curtail, and as a heavy government supplier, Lockheed was an expected target. In fact, using FactSet's Supply Chain data we can see that Lockheed receives a whopping 78% of its revenue from the U.S. government.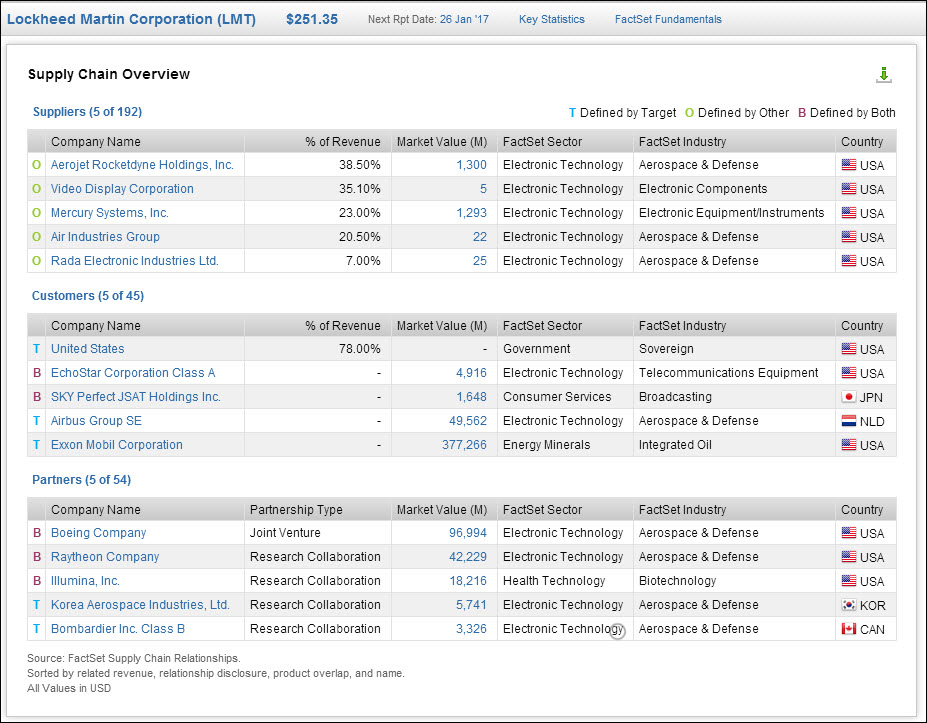 Which Targets Might Be Next?
Given Trump's predilection to delivering his thoughts d