Google certainly looks to be dominating the mobile playing field.  Good for Google or does this just open the door to fresh startups and current disruptors to look to take market share?  (more below)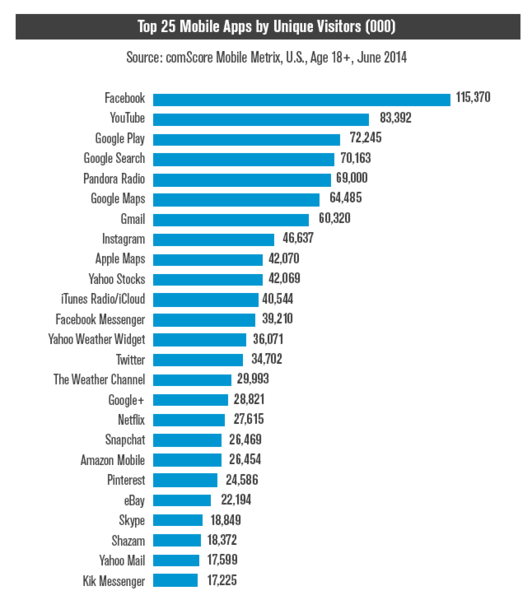 Some key questions to be answered in this area include:
How fast has mobile app usage been growing?
How often are people using apps on each device?
What percentage of time are consumers spending on their top apps?
How do iOS users differ from Android users demographically and behaviorally?
Which mobile app content categories are we spending most of our time consuming?
How do the top apps compare in different age segments?
Download the full report at…