Election Day in the United States is, at last, almost here. Similar to any other major event, investors will be looking to what effect the presidential election will have on the stock market for the rest of the year and beyond. One way we can predict this movement is to analyze the historical price performance of the S&P 500 and the Dow Jones Industrial Average during past election cycles. Here we'll examine:
How does the stock market perform in the final two months of presidential election years?
What effect does the elected political party have on stock market performance in the years following the election?
Which sectors are the top performers during election years and post-election?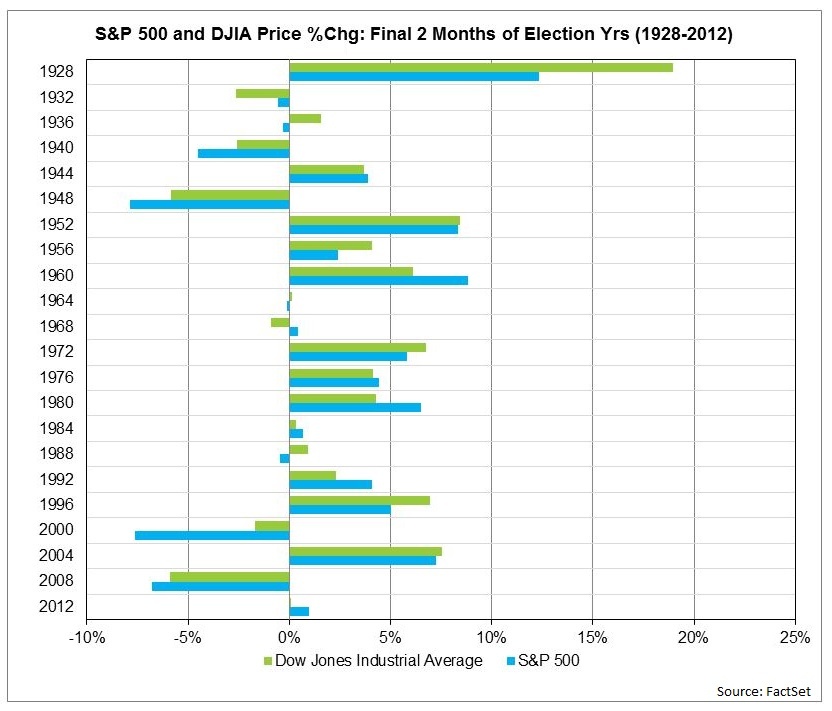 S&P 500 and Dow Jones Industrial Average Underperform during Election Years
During presidential election years going back to 1928, the S&P 500 index has been in the positive 73% of the time (16 out of 22…