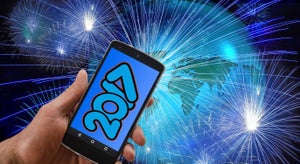 We are into the homestretch of 2016, and the markets have seen strong upside this year, benefiting from the domestic economy's resilience and the election of Donald Trump.
With just four sessions to go, the Dow Jones Industrial Average has been a up a solid 14.4 percent, the S&P 500 has risen 10.8 percent and the NASDAQ Composite is 9.1 percent higher — with all the three major averages trading off their all-time closing highs.
Among the ten S&P sectors, eight have been in the green. Old economy stocks such as energy, material, industrial, financial, utility and telecom are all up by double-digit percentages. Technology stocks are also up decently. However, the healthcare sector has taken a hit.
Though…